Rudolph Grotto Fund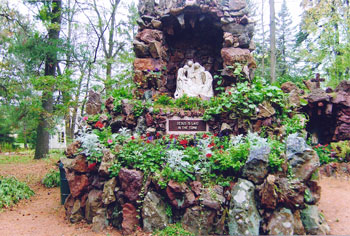 The Rudolph Grotto Gardens would not be possible without the help of many volunteers and generous contributions. there is no fee to visit; donations and gift shop sales are the only source of revenue to maintain the shrines, monuments, buildings, plaques and grounds.
Your contribution to the Rudolph Grotto Fund, through Incourage Community Foundation, will help maintain the beautiful, peaceful setting and keep visitors coming to this historic destination.
Large or small, your gift helps maintain the Rudolph Grotto
The Rudolph Grotto Fund is built by gifts from people like you!
All gifts to the Rudolph Grotto Fund are invested in a permanent endowment at Incourage Community Foundation. Your donation, along with investment earnings, helps the Fund grow so that the Grotto will be maintained for generations to come.
Your Gift is Tax-Deductible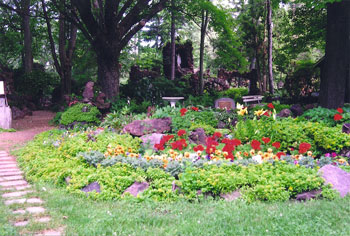 Donations to the Rudolph Grotto Fund through Incourage Community Foundation are tax-deductible as allowed by law.
Contributions may be made in a variety of ways. Please contact the Incourage Community Foundation directly if you have questions about donating gifts of property or deferred gifts.
Cash or check made payable to Rudolph Grotto Fund
Memorial gift made in memory of a loved one
Honorarium gift made in honor of someone
Gifts of property such as appreciated stock may be paid at one time or paid over a specified period of time
Deferred gifts such as bequests, gift annuities, life insurance and charitable remainder trusts
Anonymity; your gift can be kept anonymous if you wish
Please download the form to make your contribution.

Download the Contribution Form
Mail completed form to:
Incourage Community Foundation
478 E. Grand Ave.
Wisconsin Rapids, WI 54494
Online Donations
Donations can be made securely at www.incouragecf.org. Simply complete the online giving form, select "other" in the fund dropdown box and indicate "Rudolph Grotto Fund" in the comment field that appears.
Thank you for your contribution